2021 Junior Boys and Girls Trial Registration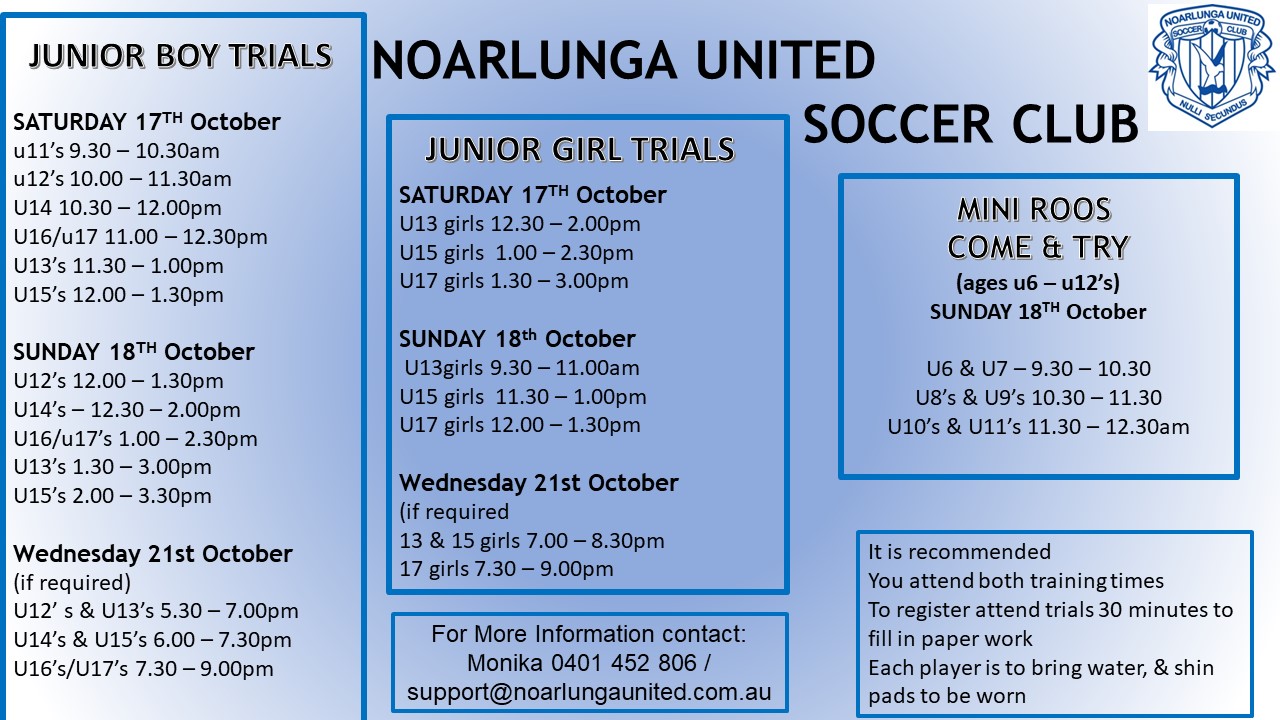 Please fill in the form below with your details to register for the 2020 Season trials.
(Girls in other age groups welcome and trial within mixed teams)
For further details contact
Boys - Monika 0401 452 806
*Please note: All players attending trials need to trial in their relevant age group and must complete registration paper work prior to trials inside the club rooms. Please arrive early enough to complete this paper work.
All players should bring football shoes, shin guards, suitable clothing and a bottle of water.